Special Exhibition 12th May - 5th November 2017
The story begins in the Meissen Cathedral in the High Middle Ages and extends into the 21st century - with Saint Benno´s omnipresence all over Germany where parish churches, schools an publishing houses bear his name. But also in the Germanspeaking Catholic church in Rome he has been worshipped as a patron saint since the 16th century.
The exhibition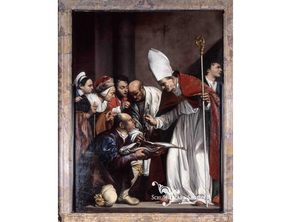 For the first time ever, an innovative exhibition presents the symbol-laden role that Bishop Benno of Meissen and his canonization played in the past centuries. The works and symbolic power of the figure of Benno have exuded radiance up to the present day. At the time of the reformation, his relics were deemed the most valuable treasure, which had been enlarged by numerous donations by the Wettins, but was confiscated in 1542 under Duke Maurice of Saxony and later melted down, it survived and could be preserved for our day. The memory of him is a treasure which is worth more than just gold or silver.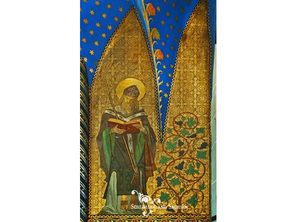 Sculptures, paintings, priestly garments and gorgeous handwritings on display in the authentic place tell stories of glamor, faith and power. Both innovative media and historical evidence jointly provide a fascinating insight into the immaterial treasure of the church as well as into everyday life and piousness of the time.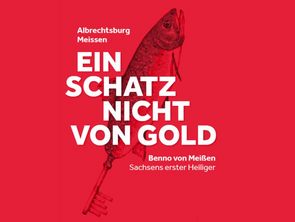 The vita of the first Saxon saint has moved the people in Europe over the centuries - from Saxony via Bavaria down to Rome.
It is a story of power, faith an politics. A story of reformation and counter-Reformation, sanctuaries and canonization.
His canonization in 1523, mainly the result on the initiative of Duke George of Saxony, that was instrumentalized from the very beginning by not only the reformers - most notably Martin Luther - for their purposes, and which, in the context of the counter-reformation, led to Benno´s rise to become the land´s patron of Bavaria.